With an unrivalled fleet of modern and varied equipment, Quattro Group provides a reliable nationwide solution for plant needs to a variety of sectors including rail, construction and transport.
As a leading contractor within the rail market, Quattro Group enjoys a strong relationship with Network Rail and works closely with teams across the UK to help deliver a safe and efficient network for passengers.
These strong relationships are built on Quattro Group's core principles of safety, reliability and collaboration, with a firm belief that in order for an organisation to thrive, it is vital to invest in both plant and people.
Quattro Group is proud of a thorough 'Investment in People' strategy, providing a leading industry training scheme through the Quattro Occupational Training Academy (QOTA). QOTA is a state-of-the-art training facility offering comprehensive training to every operator. This helps guarantee that every Quattro Group operator is fully compliant with all industry legislation – from first aid to safe on-road driving skills.
It's not only Quattro Group's 850 operators that undergo significant investment. The fleet management team understand that as customer's needs change and evolve, the substantial Quattro Group fleet must also continue to evolve too. The entire fleet is under continual review and enhancement to guarantee that the plant on site is always exceeding the needs of our customer.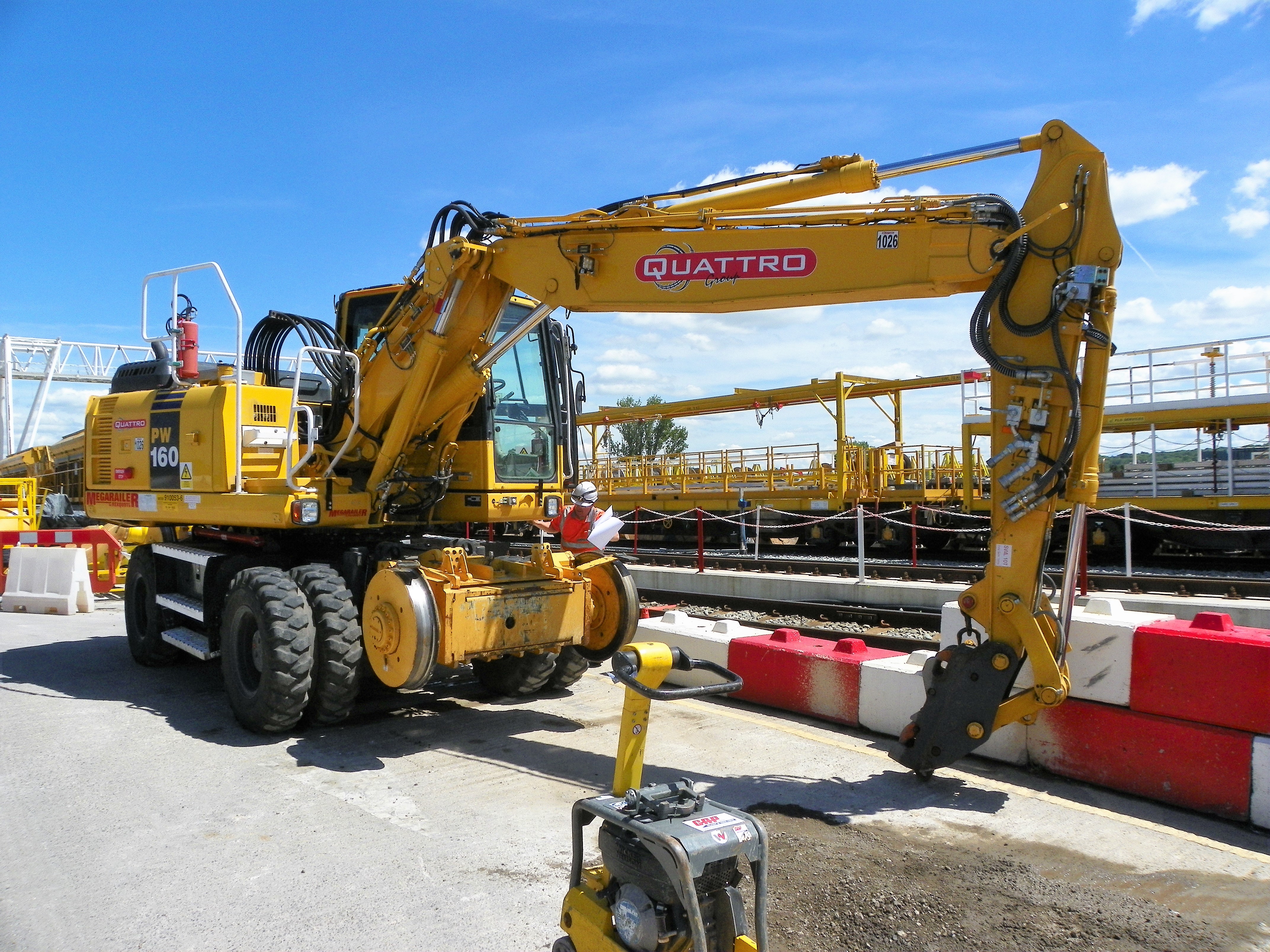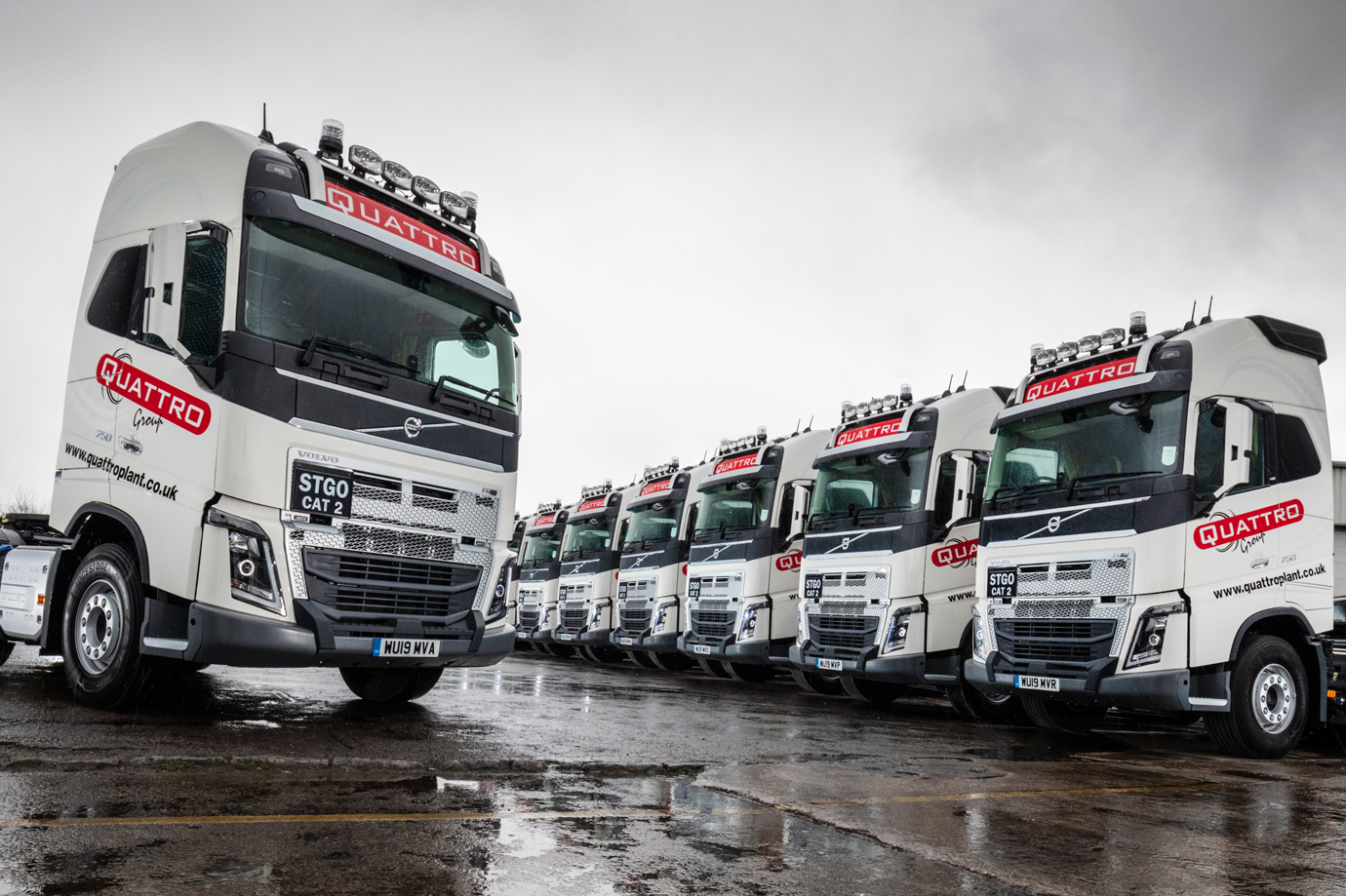 Quattro Plant is the largest infrastructure specialist across Rail, Road and Construction in the UK. We operate across four trading divisions including Rail Plant Hire, Mobile Crane Hire, Environmental Road Sweepers and Transportation Vehicles.
We own a professional Occupational Training Academy (QOTA), operated from a purpose built training centre in Lichfield, Staffordshire. QOTA provides a comprehensive range of courses specially designed for every sector of our industry, including but not limited to: Plant Handling, Health & Safety and On-site Mentoring.
Quattro Europe BV is one of Europe's leading Rail Specialist Sub-Contractors, based out of our depot in Rotterdam, Holland. We offer a Rail Suction Excavator Service, supplying the very popular "MadVax" Rail Suction Excavation machines across the Continent, Scandinavia, the UK and Republic of Ireland.
The AB2000 division supplements the Quattro Group fleet, with an experienced regional team located in Glasgow, Aberdeen and Inverness. AB2000 incorporates four primary trading divisions, including the core construction plant and equipment, a significant mobile crane hire division (including test weights and equipment moving), rail, and Northern – which includes Ellon Plant Hire, Phoenix Weights and Phoenix Marine.
Quattro Group RRV White Papers
The Quattro Group works extensively throughout the rail industry and closely with partners in other fields, and understand many issues facing the vehicle market.
Based on this sector knowledge, Quattro Group has published two white papers focussing on issues impacting the RRV market.
These are available to download here:
Quattro Group RRV White Paper 2016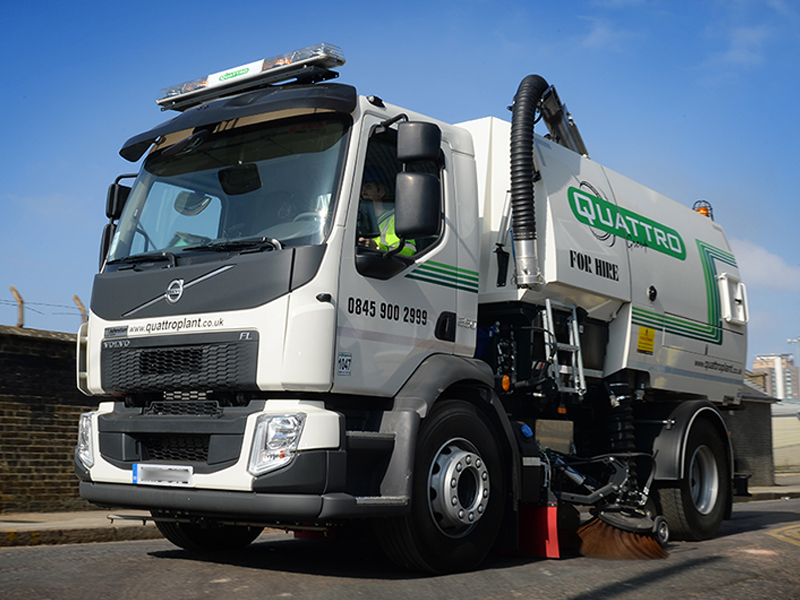 Established in 1989, 2019 sees Quattro Group celebrating 30 years of success. The organisation has flourished from the early days of small-time sweeper hire, and has grown into one of the UK's leading cross-sector plant hire organisations.
Quattro Group was established in 1989 by John Murphy, who still leads the organisation today, his passion for innovation and expansion continuing to drive the organisation forwards. His first purchase was a sweeper, run out of an East London depot, leading to a firm foothold in the environmental plant hire sector. (environmental)
With a sweeper fleet cleaning up, Quattro Group saw an opportunity to grow, and the company took a first foray into the rail industry in 1992, undertaking work with LUL Ruislip. This blossoming relationship eventually saw the team provide initial infrastructure and track plant to LUL in 1997.
In 2001, initial investments were made into the organisations first road rail vehicle, and it only took two short years for the Quattro Group to become one of the rail industry's go-to plant suppliers, providing equipment to both LUL and Network Rail (rail). By 2005, Quattro Group's first tracked machines were purchased to work with the then First Engineering, now Babcock Rail.
In order to keep up with rapid demand, Quattro Group acquired BCL in 2008, opening eight new depots across the UK and seeing the organisation boosted to the second largest RRV supplier in the UK, and Network Rail's largest maintenance supplier. Further acquisition of Kent Sweepers and Map Sweepers followed in 2009 and 2012, seeing the depot network (depots) swell to eleven nationwide.
More recently, Quattro Group expanded operations in Scotland, with the purchase of well-known Glasgow-based form AB2000 (AB2000 website), including the acquisition of all trading divisions of the company including Ellon Plant Hire Limited, Phoenix Weights and Phoenix Marine. This purchase added a significant amount of assets to the Quattro Group fleet, with a boost of a further 450 vehicles, including excavators, concrete pumps, and mobile cranes, bringing the Quattro Group fleet to over 900.
With undeniable success in the UK, in September 2018 Quattro Group took the first step towards expanding the operation into Europe, with the purchase of Vroom Bros (Rail), a suction excavation service provider based in Dordrecht, in the Netherlands. Quattro B.V. (Quattro B.V website), now based near Rotterdam, oversees European operations has seen the hugely popular 'Mad Vax' rail suction system excavator move to Quattro Group in the UK.