Another FORS Gold for Quattro
---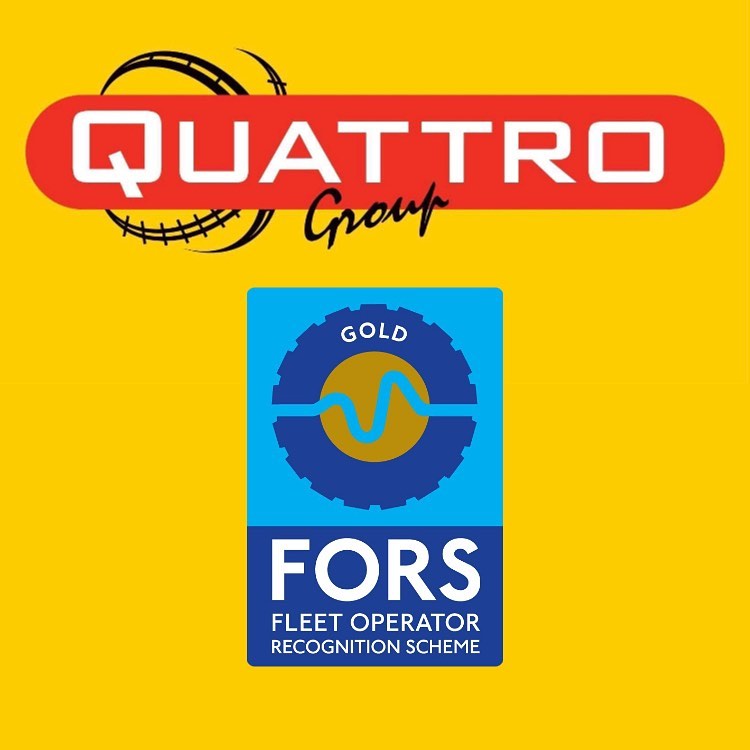 Following on from the success of 2020, Quattro has again been awarded FORS Gold, one of the highest honours for exceptional standards in transport.
Kevin McGlinchey, Quattro Transport Manager for Stratford and Rochester described the huge undertaking in order to maintain this sought-after accolade:
We are delighted to achieve this accreditation again this year. The Fleet Operations Recognition Scheme awards the Gold under very stringent criteria covering vehicle safety, efficiency and environmental protection. Every aspect of our fleet - including Quattro drivers and management staff - must meet the standard. A phenomenal amount of work goes into achieving it.
The Fleet Operations Recognition Scheme is a voluntary accreditation which aims to raise the level of quality within fleet operations, and to demonstrate which operators are achieving exemplary levels of best practice. In order to meet the standard, Quattro drivers must undergo several aspects of training covering vehicle checks, recording issues, construction logistics, efficient fuel driving and knowledge of low emissions as well as an extensive list of vehicle requirements and inspections that demonstrate Quattro's commitment to exceed the industry standard.
John Murphy, MD Quattro
Congratulations to Transport Manager Kevin McGlinchey for proudly leading this effort. With FORS Gold awarded for another year we can say without question that Quattro vehicles and drivers are the finest, safest, most fuel efficient on the road. Expect the gold standard from Quattro!