Quattro Group supports World Environment Day
---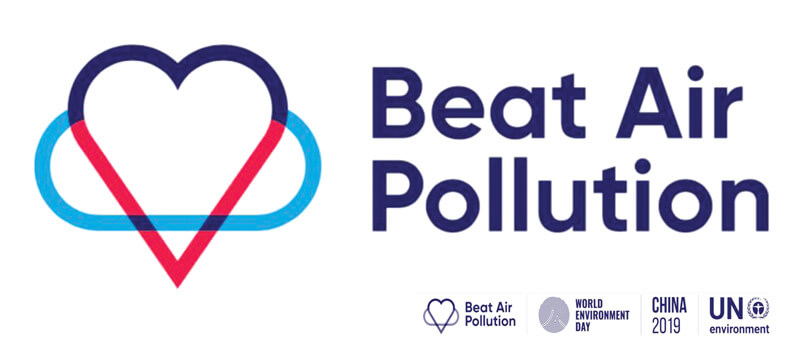 As a national infrastructure specialist, Quattro Group certainly covers the miles, and as such has invested heavily in ensuring that the organisation's impact on the environment is minimised wherever possible. As a holder of a gold standard with the Supply Chain Sustainability School, Quattro Group takes their responsibilities to the present and future generations very seriously, and has a clear plan to continually develop sustainable working practises across the entire group.
The focus of the 2019 World Environment Day is Air Pollution, and this is an area where Quattro Group has worked especially hard to help improve environmental output, with significant investment in new fleet and renovation of existing to help minimise our impact for generations to come.
In order to help protect and enhance the natural environment whilst continuing to maintain and develop the built infrastructure, Quattro Group is focussing on a number of control measures within depots and on-site to promote more effective management of the pollutants that are emitted due to the group's activity.
Control measures include:
Digitalisation of internal communications – minimising the requirement of travel between regional offices

Provision of training updates for effective vehicle management and considered driving

Regular maintenance of all plant, and upgrades to low carbon alternatives where possible

Upgrades to the Quattro Transport fleet to a suite of fuel-efficient vehicles

Investment in dust-suppression technology across the Quattro Environmental fleet

Utilisation of low sulphur diesel fuel in upgraded Quattro Rail vehicles

Switching off vehicle engines when not in use

Regular reviews of regional and national energy performance

Encouragement of good emission management throughout our supply chain, with a focus on recycling and reusing materials wherever possible
How we're doing it
Quattro Transport
This year, Quattro Transport invested in a new fleet of sixteen vehicles to increase the transport fleet, with a focus on energy efficiency and the impact of the fleet on the environment.
The modern fleet of Volvo FH16-750 trucks uses Euro 6 engines and cutting-edge vehicle design to ensure that the transport division is doing all possible to minimise emissions. The Quattro Transport team holds environmental impact at the forefront, and with such a significant fleet located across the UK, ensuring back-haul services and maximum vehicle utilisation plans further increase efficiency and minimise environmental impact.
Quattro Rail
In order to support Network Rail's target to reduce emissions by 25% in CP6, the Quattro Rail team has a long-term strategy to continually develop the rail plant fleet, ensuring that we play our part in keeping this important aim on track.
Ongoing fleet upgrades and a rigid maintenance schedule ensures that plant is maintained thoroughly and able to deliver a peak performance. This cyclical upgrade system helps better manage the life cycle of plant and other physical assets, helping Quattro Plant deliver for longer and ensure that all equipment is the most environmentally effective.
The latest additions to the Quattro Plant fleet is fitted with the most modern engines, including in-built sensors to provide continuous oil condition monitoring, ensuring minimal risk of leaks and contamination.
Quattro Environmental
The Quattro Environmental fleet is focussed on cleaning up the environmental plant market, with significant investment in the very best emission-minimising technology.
The current fleet of Quattro Environmental sweepers feature low-fuel consumption technology, running at an economical four litres per hour at 1200 rpm, and top-of-the-range dust suppression system ensure that even the busiest sweeper keeps the very finest dust particles retained inside the hopper.
In order to keep waste to a minimum all sweeper brushes are fully recycled, and at the end of their life, Quattro Environmental sweepers are almost 100% recyclable!
QOTA
Although it is imperative to have a fleet of environmentally sound vehicles, it is also vital to ensure that the operator in control of the machine is aware of the impact that their driving skills can have on the emissions output.
Promoting safe and considered driving technique helps the Quattro Group ensure that vehicles are utilised to the best of their performance, but also helps deliver a reliable safety record. Regular operator training and Lantra-approved driving courses delivered by QOTA help keep all Quattro Group drivers and operators aware of their responsibilities.