QUATTRO PLANT CRANE DIVISION
The Crane Division of Quattro Plant sports seven Road Rail Cranes. These unique machines (to the UK, Europe and possibly the world) are a conversion of a Demag City crane to allow them to operate on rail.
The machines come in two sizes:
40 Tonnes
55 Tonnes
The USP of these cranes is that they can be driven to any rail access point, then on track (within two minutes!) and transit to the worksite by rail. Once on site they then revert to being a traditional crane allowing them to provide a stable lifting platform.
Operationally these cranes (for rail operations) fall under BS 7121 as a full Contract Lift facility. This is indeed a unique feature.
Our team of Appointed Persons take total control of the planning and on-site operations providing peace of mind to the customer that the work will be undertaken in a safe and efficient manner.
For full details of the capabilities of these superb machines please see the brochures attached.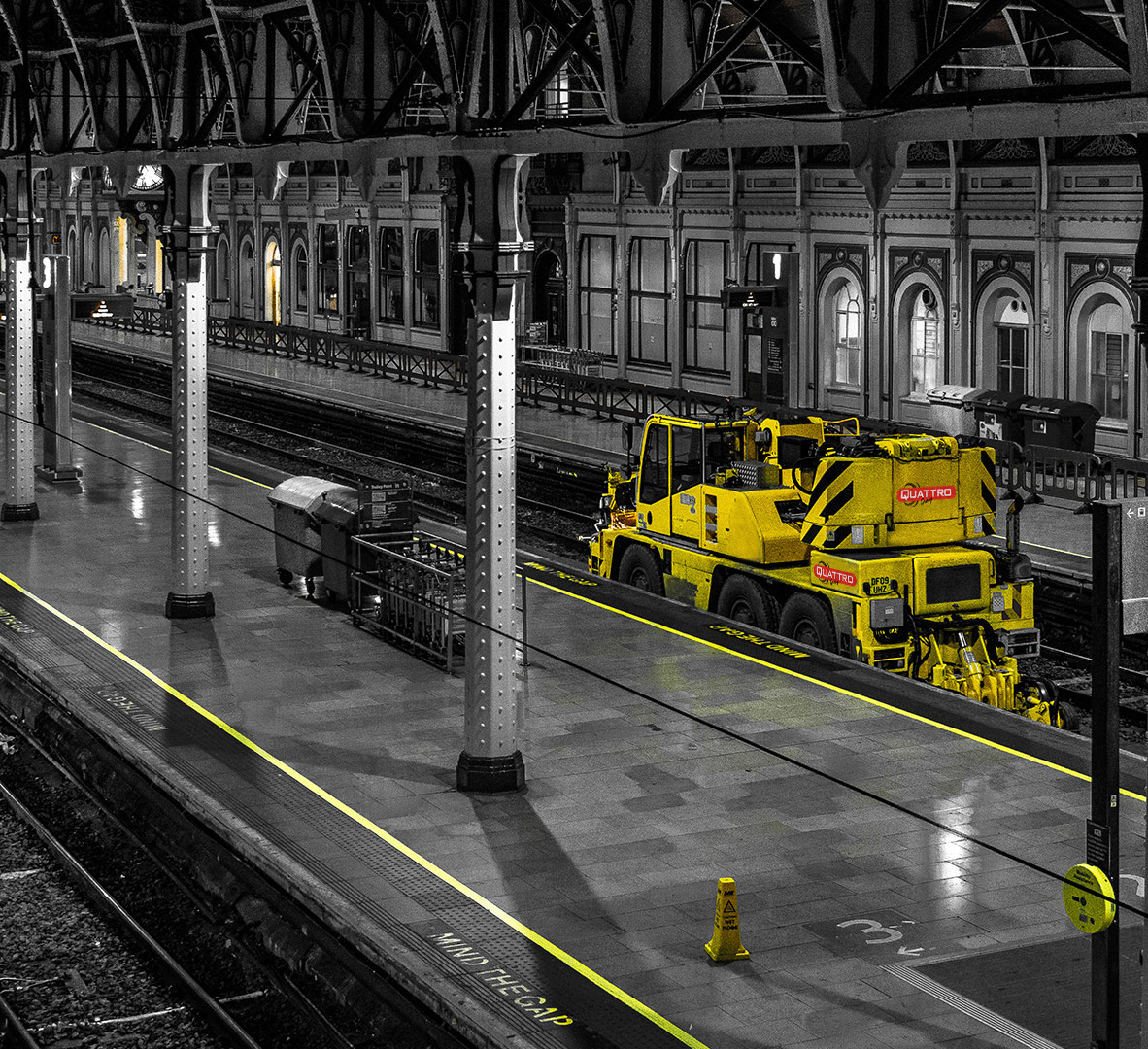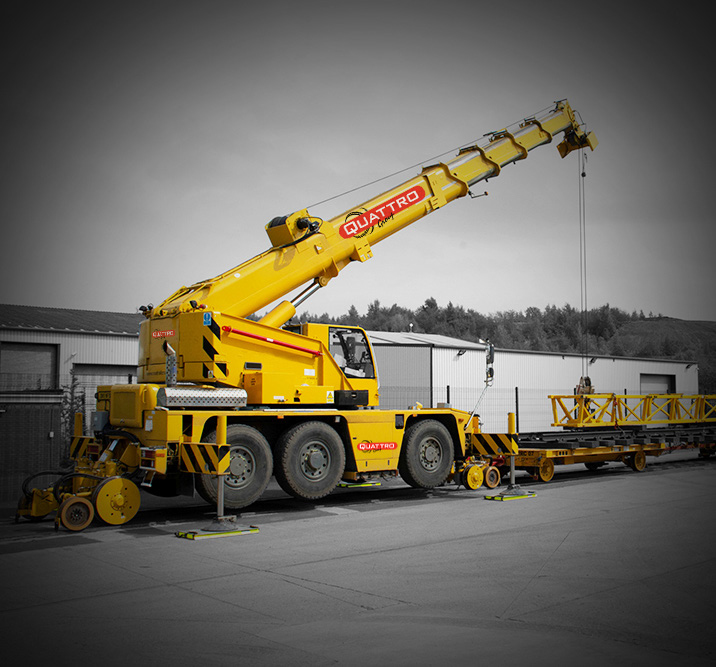 Read more about how the Quattro Plant Crane fleet is used here:
Regularly updated, the Quattro Plant Crane fleet provides adaptable solutions for all crane hire needs.
Please view our full selection of the plant fleet or contact the rail team for further information.