Quattro Plant Transport Divison
With such a significant hire fleet serving projects across the UK, it is important that Quattro Plant is supported by a rigorous transport division.
Moving large machinery brings its own unique challenges, but the Quattro Plant Transport team are well versed in moving such mountains, and are all trained in managing such operations safely and efficiently. Dedicated teams across the UK can offer simple solutions to tricky transport issues, utilising the full Quattro Plant Transport fleet of low loaders, six and eight wheeled transporters, rigid and articulated HIABs, trombone and step-frame low loader trailers, vans and support vehicles.
Safety is a key consideration with all Quattro Plant vehicles, and the transport division is no exception. All Quattro Plant low loaders are fitted with Crossrail-specification bridge side-scan system, reversing camera and additional visibility packages, and all trailers are fitted with edge protection systems designed to offer full fall protection, whilst meeting the Work at Height Regulations 2005.
The Quattro Plant 30 @ 30 Pledge demands that the busy transport fleet is as environmentally aware as possible. The modern fleet uses Euro 6 engines and cutting-edge vehicle design to ensure that the transport division is doing all possible to minimise emissions, whilst back-haul services and maximum vehicle utilisation plans increasing efficiency.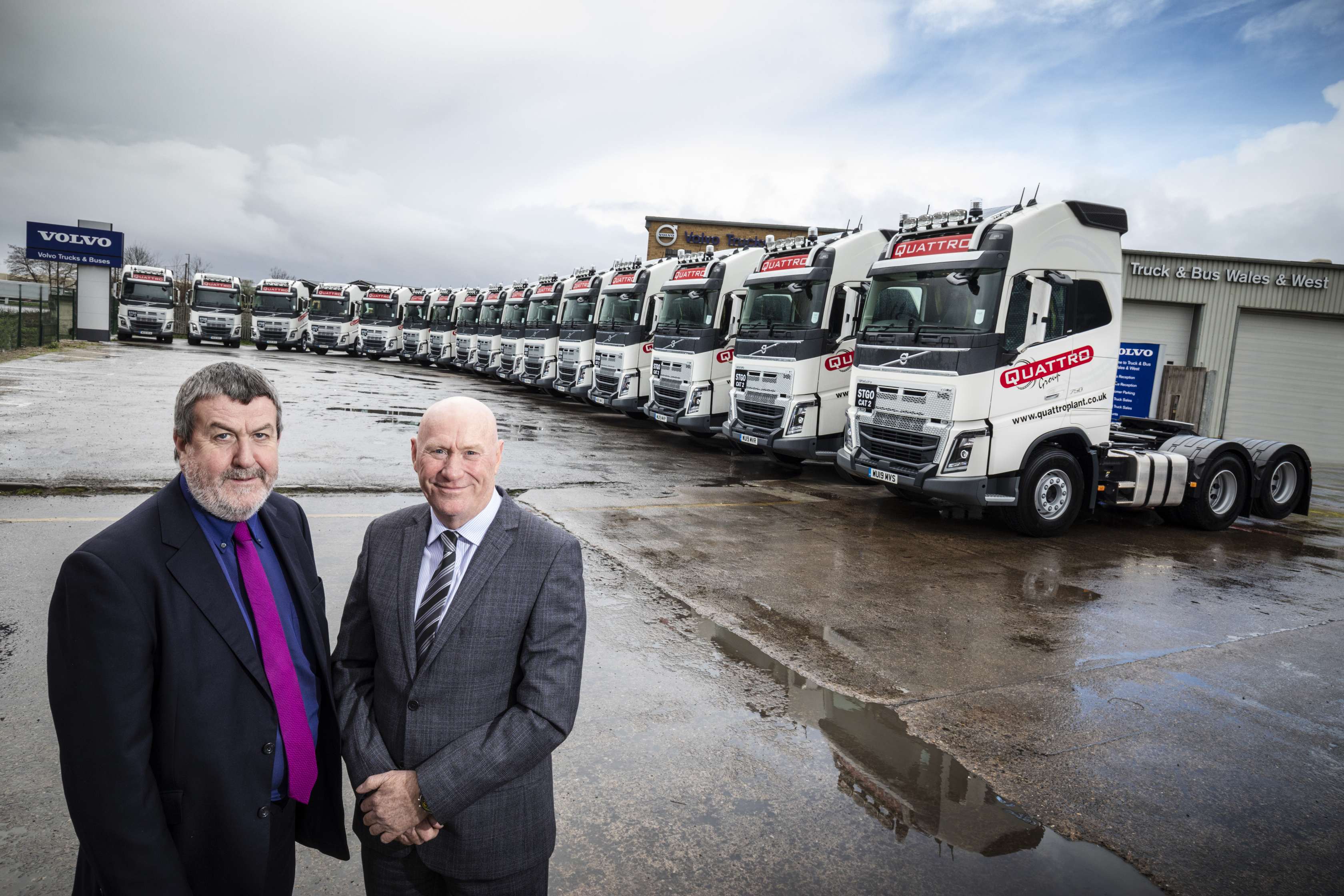 Transport Case Studies
Read more about how our transport fleet is used here: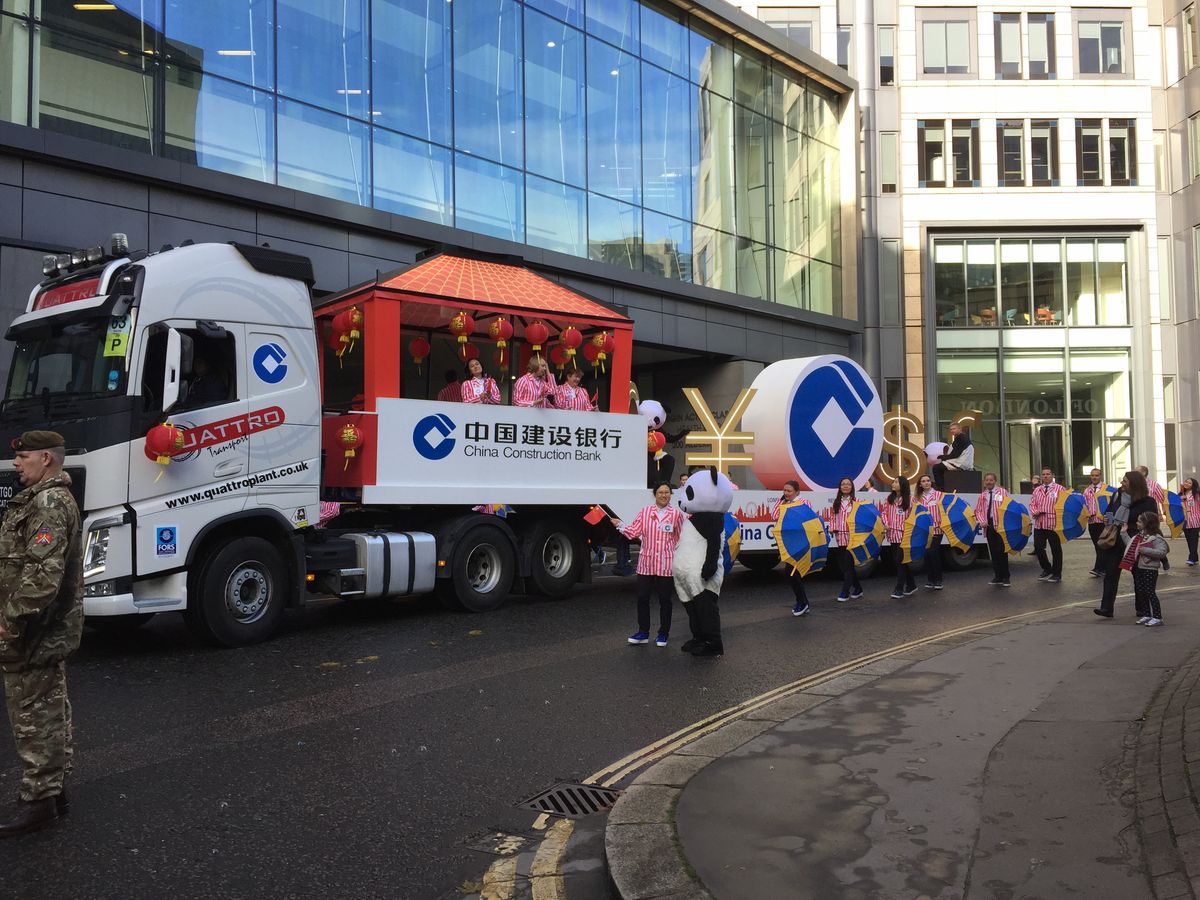 Quattro Group - Lord Mayor's Show Case study, China Construction Bank required a vehicle to ensure a safe and stable base for their impressive float to take part in the three-mile parade through the City of London, from Mansion House to the Royal Courts of Justice.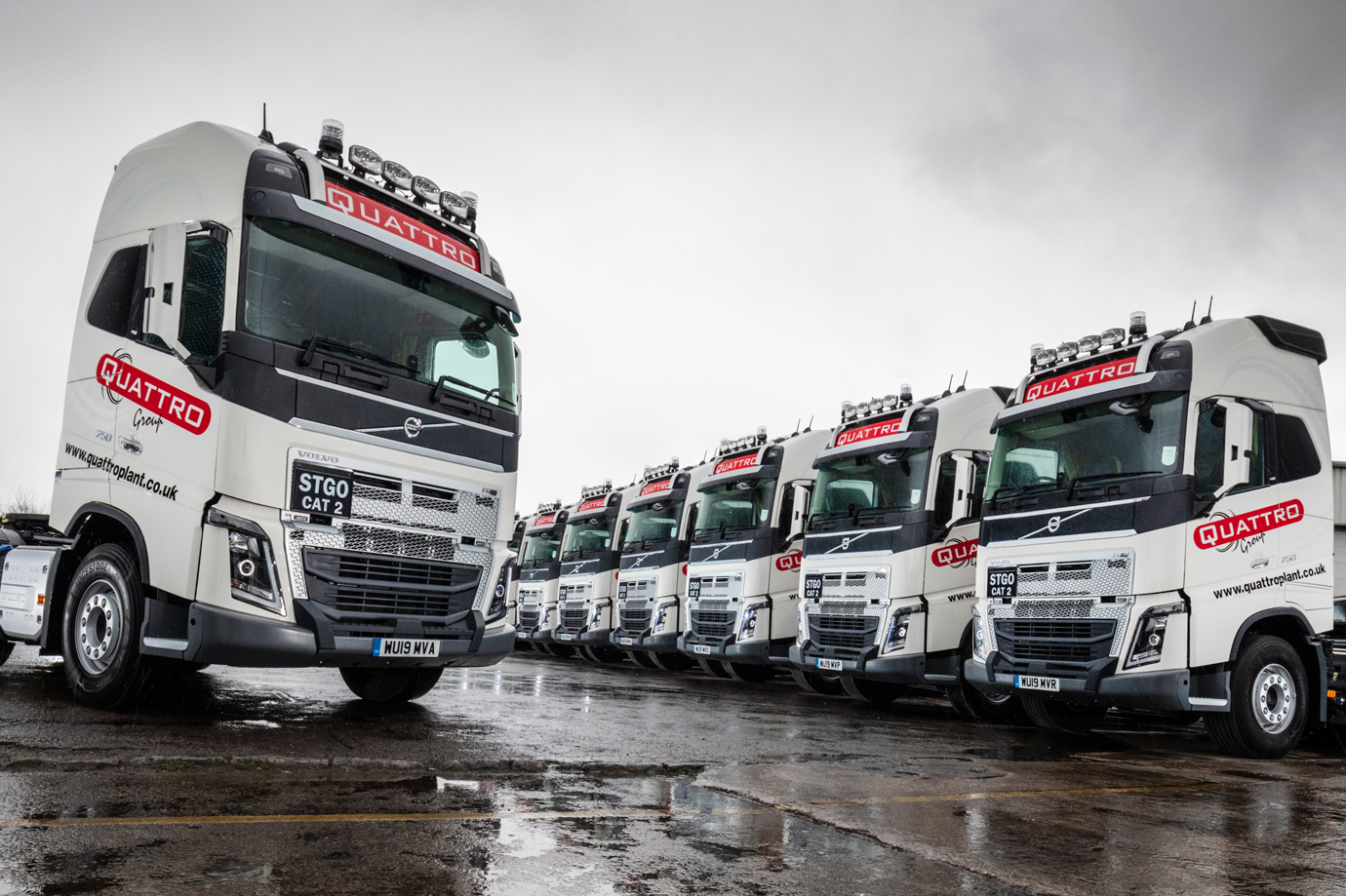 Regularly updated, the Quattro Plant transport fleet provides adaptable solutions for all transport needs.

With a brand-new fleet of Volvo low loaders delivered in the first half of 2019, and plans to replace the entire hiab fleet by the end of the year, the transport fleet is continually evolving and developing according to customer requirements.

You can view a full selection of the current transport fleet here, or contact the Quattro Plant team for further information.